Part 2: No Gym? No problem
Hi everybody, this is part two of three of our New years resolution series, in case you missed the first part "How to diet…Or Not To" make sure you check that out. This week I am sharing my ideas on the best way to approach the exercise and fitness portion of your New Year's resolutions if traditional gyms aren't quite your "thing".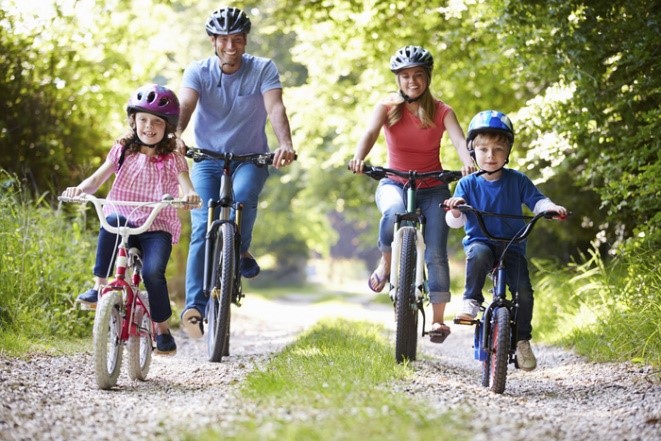 Gyms and fitness centres around the world can't wait for the New Year to come around. Their gyms are packed with people trying to fulfil their resolutions, and a lot of these people are not experienced gym goers, they are people who were athletic in high school and they want to get back in shape, or people that have never set foot in a gym and have decided that this is their year to try and better themselves and their health. Regardless of why you are there it can be intimidating. I get it, I've been there. There is so many people, and you don't really know what you're doing, and you think that everyone is going to be judging you if you do something wrong and look out of place.
This is why today we are talking about other things you can do to increase your activity level without the intimidation of going to big traditional commercial gyms.
1. Find something you enjoy. Exercising and working out is so much more than lifting weights and running on a treadmill. If you are like me, I hate running and I avoid it like the plague, but I will play a sport like soccer or basketball and run all day because it is fun for me. So, if you are like me, join an adult rec league that plays once or twice a week, or start a team at work. If you like the outdoors, go hiking or trail walking a few times a week. In addition to that there are lots of smaller local gyms that are class based, whether it be boxing, dancing, Zumba, boot camps etc… that can be a lot more fun than just lifting weights and running on the treadmill. The main message here is find an activity that you enjoy that lets you be active and gets your heart rate up so that you will be more likely to keep going.
2. Class based gyms. I briefly touched on this in point number 1 but class-based gyms are a great way to start your fitness journey. If you don't really know what you're doing, you have someone who is instructing you as you go. Most places have different difficulty level classes, so you can choose a group that is right for your fitness level and be with more people that are like yourself. There are so many different type of classes, so you can find something that you enjoy doing. And lastly but probably one of the most important, it is a social way to exercise. A lot of these smaller class-based gyms are more than a gym, they are a community that supports each other, gets to know one another and become friends and family. All these aspects tie into our first point that finding something you enjoy makes achieving your goals that much easier.
3. Don't do it alone. This is a point that applies to any fitness goal you have whether you go to a traditional gym, you're walking a few times a week or whatever else you decide to try. Find a group of two or three friends that you share common goals with and exercise together. Everything in life is more enjoyable when doing it with family and friends. And when you enjoy something, you want to keep doing it. It also helps to get over the fear of being embarrassed in front of other people when trying new things, if all three of you are being embarrassed together. And lastly, if you have a day where you don't feel like exercising you have friends that will help motivate you and get you up and moving so that you skip less days than if you were doing it by yourself.
In case you haven't noticed, I'm a huge fan of the smaller local, non-traditional, class-based gyms. With so many options you will be able to find something you enjoy, and if you don't have any friends or family that are willing to join you on your journey you can meet some new friends with common goals there.
Whatever you choose to do, make sure you enjoy doing it. It will make accomplishing your goals much easier and less stressful. Stay tuned for part 3 of this series as we talk about how to set proper goals that will lead you to a healthier life.
For any questions regarding what we talked about today don't hesitate to ask. Send us an email by clicking here and submitting a form on our website or call us to make an appointment at 905-845-2291 to find out how Oakville Chiropractic Centre can help you achieve your goals.
Dr. Phillip Wessel