About Oakville Chiropractic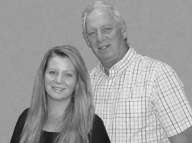 "We had a unique mission in mind when we rebuilt our health and wellness centre in 1999. Our purpose was to provide our community with what we perceived as the highest standard and quality of integrative medicine and natural health care available."
Dr Brian D Huggins, Chiropractor
The Oakville Chiropractic Centre is a state-of-the-art multidisciplinary health facility that continues to offer the most experienced Chiropractor Oakville has to offer. Our services include Oakville Chiropractor Services, Massage Therapy, Spinal Decompression, Custom Orthotics, Naturopathic Medicine, Motor Vehicle Accident care, Work Place Injury care and more.
Customized Treatment Plan
Your treatment plan here at Oakville Chiropractic is catered to the individual on a personal basis. Our Chiropractors and Massage Therapist work together to create a plan that is tailored to the individual to ensure the best path to wellness that will be comfortable and unobtrusive. This process requires the patient to fill out a case history; this in turn will aid the Chiropractor and/or Massage Therapist at the Oakville Chiropractic Centre to provide safe and effective treatment. All personal health history information provided is treated with strict confidentiality as regulated by the Health Professional Act. Only with written consent as is required by law, can the Chiropractor/Therapist share client information, provide treatment or examination.
Oakville Chiropractic is an institution set to the highest standards of serving you! We are here to provide you with the best possible healthcare available delivering on our motto: "Improving the Quality of Life".
Contact us today 905-845-2291 to setup a consultation with one of our chiropractors or massage therapist to better improve your health. We are conveniently located in Oakville, by the Go Station near the QEW and Trafalgar. 
Back