Chiropractic X-Ray / Radiographs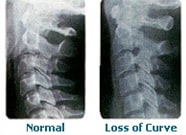 The X-Ray is a specific way that we are able to view the spine and all its dynamics in plain sight. X-Rays are recommended by Chiropractors for two primary reasons. Firstly, pathologically it is advantageous to your Chiropractor to be able to pin point or rule out any complications that may delay your recovery in anyway. Secondly, analytically your Chiropractor can use X-Rays to see the cause of certain structural disorders and will be able to locate and discriminate specific problems. The Chiropractor can then see any misalignments in the spine and reposition them back into their respective places.
As a result pain, can be eliminated without the use of drugs and other medication. X-Rays are essentially a cost effective tool and way to receive the most specified treatment, to ensure you are on the right path to health and wellness.
Back