Nutrition Management and Chiropractic
What Kind Of Nutritional Problems Can Our Doctors Address?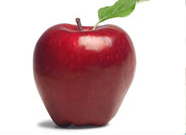 Nutrition is great to counteract many disorders that can be a daily annoyance for many people for example we can address:
Irritable Bowel Syndrome (IBS)
Stop diarrhea or constipation in their tracks
Increase mobility through effective applications that support medications
Arthritis (Osteoarthritis)
Increase mobility through effective applications that support medications
Weight Loss
Goal setting so that weight decreases with easy compliance and the individual can stay happy in their choice of food for life
High Cholesterol/Heart Disease
Simple steps that are often overlooked to improve condition of the arteries
Support metabolism to maximize results in cholesterol and blood pressure readings
Allergies
Menu plan to support a client's condition, taste and lifestyle
Trace offending foods and their 'relatives' to avoid surprises
Improve body tolerance for allergenic food where applicable
Cancer:
Improve appetite in conjunct with chemotherapy
Optimize food assimilation to complement healing
Strengthen the body system while on medical support
Are our Diets Hard to Follow?
Each diet is based on intense one-on-one consultation so we can gauge things like your eating habits, each individual's condition, medications they could be on, supplements and food preferences. We truly believe that we arrive at poor health through poor lifestyle and food choices and vice versa return to health through wise diet and lifestyle. Adjustments in our diets are dictated by our client's level of compliance and commitment. This can ensure maximum results and lasting long term effective results. If you are committed to make a difference it is not hard to follow as it is a conscious choice of you to make a difference, those who are not ready make a change the diet may be hard to follow.
Back