Chiropractor Oakville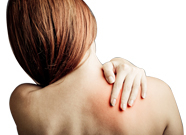 We strive to have the best Chiropractor Oakville has to offer! Chiropractic has been shown to be beneficial for back pain, neck pain, headaches, sciatica, peripheral neuropathies, shoulder pain, carpal tunnel, sports injuries, pediatrics, pregnancy, general health and wellness and the list goes on. Dr Brian D Huggins, clinic director and a Chiropractor in Oakville, has always worked toward providing the most current services to improve the quality of life and wellness.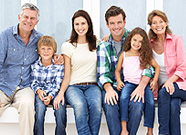 Chiropractic is based upon the principles of spinal misalignments, causing imbalance throughout the body and thereby interfering with the normal function. Subluxations or misalignments, as these are called in Chiropractic can interfere with the bodies' premium ability of communication. It is the mission of the Chiropractors to alleviate these misalignments/subluxations to guide you back on the road to health, comfort and overall happiness.
The Oakville Chiropractic Centre (established 1953) is one of the most established clinics in Oakville. Dr. Brian Huggins, has been in practice since 1981 and has years of experience treating several symptoms from simply back pain and headaches to sciatica and neuropathy. The Oakville Chiropractic Centre has continually updated techniques and technology to remain a leading clinic to serve the community pain relief and better health and wellness.
More About Chiropractic Treatment
To learn more about Chiropractic, click on the links below:
Book your consultation today by filling out the form below or calling us at 905-845-2291!
Back