Hello to all of our Oakville Chiropractic friends and family! We haven't been posting regular blogs since Coronavirus hit us and since we are back in the office we figured it's time to get our blog back up and running.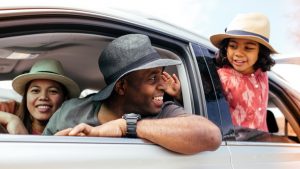 With the summer break fast approaching, many of us might be thinking of hitting the road with our family. Although road trips are great fun and a nice way to bond with your family members, those who suffer from low back pain can find them a real hassle. Here are some tips and tricks in order to make your long road trip more comfortable and hopefully pain free.
Keep Moving!
Whether you suffer from back pain or not one of the biggest disadvantages of road trips is not being able to move around in the car. If you suffer from low back pain sitting for long periods of time is a proven common cause of the discomfort you may be feeling. Our tip is to stop every couple of hours depending on how long your trip is. Take this time to go for a stroll or even check out a local park in the area you are passing by. Getting up to move frequently will also help with the circulation throughout your body and to your legs avoid muscle cramps.
Get plenty of rest before your trip
It is important before a long trip that you get enough rest the night before in order to safely make it to your destination. Not only that but rest helps your body heal and recover for the long trip ahead. If you are a passenger it is also very important to get a minimum of 6 hours of sleep the night before, since sleeping in an uncomfortable position in the car will just put you at more risk for developing certain aches and pains.
Get Adjusted at Oakville Chiropractic Centre
There are so many benefits of getting regular chiropractic care and preventing back pain is one of the most common ones. Chiropractic adjustments target specific areas in the body in order to release tension and restrictions in the neighbouring joints. There is no better time to come in and get adjusted than before and after a long road trip. Your body will thank you later. Safe travels and happy summer break!
Dr. Nishma Appanna D.C.