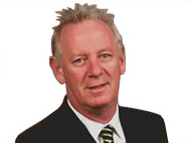 This past weekend I traveled to sunny Orlando to take place in another Kennedy Decompression Technique seminar.
It felt great refreshing my Decompression knowledge and talking to other professionals from across North America regarding this exciting and effective technology.
While there I realized the importance of stressing to patients and the curious alike the importance of your Chiropractor in the process. A common misconception regarding Spinal Decompression Units is that they act as a magic machine, one in which little diagnosis, monitoring and parameters are set by the operator.
NOT THE CASE!!!!!!!!!!!!!!!!!
This is in fact quite untrue as without the assistance of highly trained Spinal Decompression professional you could essentially be doing more damage to your symptoms then healing.
It all stems from analysis, finding out exactly where the problem is, whether it is a disc problem or movement disorder, setting up an ergonomic schedule for diet and exercise, along with executing proper decompression techniques.
I could go on into more exact details but I have a feeling some of you may already have a case of the Mondays…. so for now if you have any questions regarding this therapy please don't hesitate call us as at 905.845.2291 and I will speak to you at my earliest convience. Also you can visit our homepage at www.alliancehealthcare.ca for additional information.