Spinal Decompression Info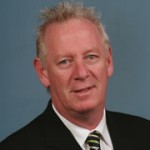 Spinal Decompression treatments are not just for back problems. In fact if you experience severe pain in your back, neck, arms or legs Spinal Decompression could help.
This is attributed to cases in which degeneration or damage of the discs may factor into your issues.
It is important firstly to determine the root of your pain by speaking to a proper health professional such as myself.
Spinal Decompression Helps
If the problem is within the disc which is the cause of conditions such as:
Herniated Discs
Sciatica
Facet Syndrome
Spinal Stenosis
Then Spinal Decompression could be the answer that you are looking for.
Decompression Treatments
Treatments are completely painless and comfortable. Patients often fall asleep on the table prompting me to wake them up when their treatment has been completed.
The Treatment plan of each patient is unique as your issues and progress regulate the number of sessions required.
In addition you will work closely with the Alliance team with specific exercises and rehabilitation to reduce inflammation and increase mobility.
Do You Really Want to Go Under the Knife?
Consider Spinal Decompression as a last option before back surgery. It has saved countless number of patients from having to undergo surgery that can elevate extremely in cost and risk.
If you would like to learn more please follow us to our home page at
Thanks,
Doc