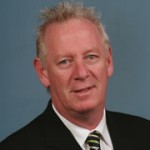 Many of my patients know that I am personally a big sports guy. Over the years I have worked with various amateur teams and shared with them the benefits of chiropractic care. I have enjoyed all my experiences working on everything from baseball, to football, to hockey.
Many athletes were amazed at how quickly their turn around times had been with the aid of chiropractic. Game shape maintanence helped players feel up to their best before performing. In addition those suffering from injuries were amazed at speed of their recovery time.
I have always stressed the absolute necessity of chiro and sports, but my star power isn't exactly that of Jerry Rice's.
I stumbled across this video on youtube and found it interesting to hear the experiences of such a high profile athlete.
The retired Superbowl champion touts chiropractic as a major force in his life both personally and professionally. He attributes its help to some of his biggest accomplishments.
Not bad for a guy who most claim is the greatest receiver to ever play the game.
Check out the video yourself below
For more information on chiropractic and sports please visit our homepage at Oakville Chiropractor where you can contact us for additional materials.
Have a great day,
Doc