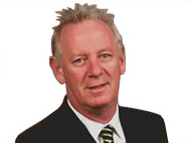 First off I would like to wish our cousins to the south the very best of Thanksgiving's. As we all know tomorrow is Turkey Day across the United States which marks the unofficial kick off to the Holiday Season here in North America.
Before we know it the craziness will be in full swing as malls turn into war-zones, spending reaches ridiculous altitudes and family and friends gather to spread joy and elation.
When the pandemonium hits my patients have a tendency to get away from their regimented health and wellness programs. It's understandable so much to do, places and parties to be at, unfortunately we see it year after year. This is the time in which many suffer ailments more then usual.
With the added panic of the holidays bring the body tends to wear down easily as lack of sleep, plus physical and mental stress wreek havoc on the immune system.
I know it sounds repetitive and I tell this to my patients in their best interest, make sure you get in a couple of times over the holidays so we can keep your body in peak condition and functioning for the holidays.
What better message to spread than the gift of health this holiday? Get in and get checked out!
Happy Holidays…..
For more please visit our website at www.oakvillechiropractic.com