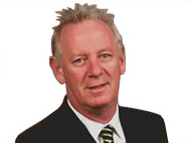 A new episode of DocTalk has hit the Internet on youtube. The episode focuses on proper ways in which to conduct yard work for the fall season. As we all know the leaves won't stop dropping no matter how hard we rake and bag. It's important for you to not over exert yourself and end up here in pain at the office.
We discuss proper raking patterns, appropriate tools and disposal of yard waste.
If you are at all interested please follow the link below to the official third episode of DocTalk.
Remember to subscribe to Dr. Huggins channel on youtube by clicking right here and hitting the yellow subscribe button.
For future episodes of DocTalk please send your questions to info@oakvillechiropractic.com and follow us on twitter @ www.twitter.com/alliancecares 
………………… for more information please click here to follow us back to our homepage !!!!!
Thanks,
Doc