It is estimated that chronic low back pain effects up to 25% of the adult population and is the leading cause of years lived with disability worldwide(12). This has become such a huge issue not only in our personal lives, but on our healthcare system as well.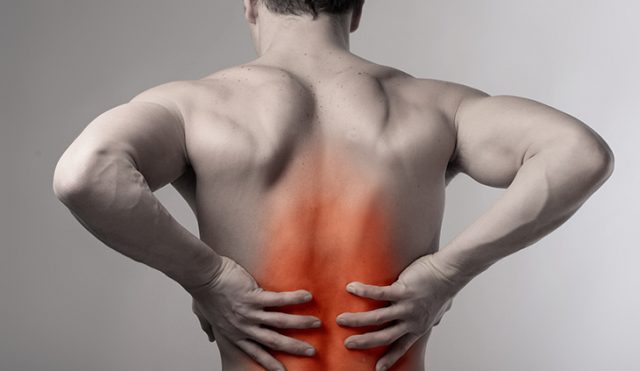 By now, most of us are aware of the opioid epidemic that has struck our country in recent years and people are seeking out alternative methods to deal with their chronic pain. Chiropractors are here to help!
Chiropractic treatment has been shown to be a safe, effective, drug free alternative for dealing with chronic pain. With a chiropractor's help, people are able to avoid risky back surgery, decrease their pain levels and increase their ability to function in their day to day lives and do the things that they enjoy.
It is something that I enjoy very much working as a chiropractor at Oakville Chiropractic Centre, when clients share with me that now they can live their life how they want, and that their pain isn't getting in their way anymore!
Furthermore, chiropractic care helps eliminate the need for pain medication. In a research study performed by the United States veteran's affairs healthcare system, they found that patients were significantly less likely to refill an opioid prescription after receiving chiropractic care(3). This is huge! Opioids and other pain medications can have significant side effects and by seeing a chiropractor you can eliminate that risk.
In addition to seeing a chiropractor there are some additional things that you can do to help improve your chronic back pain. First, stay active. As much as you may not want to be active due to the pain, activity and exercise can significantly decrease pain levels. This holds especially true in the case for those with arthritis, as inactivity can lead to the progression of the disease. Second, eat well. Diets consisting of high inflammatory foods such as refined carbohydrates, sugars and saturated fats can lead to increased pain levels. Eliminating these foods from your diet can have a great long-term effect.
As I said before, one of the greatest joys I get is when a client tells me that with our care they are now able to participate in an activity that they haven't been able to do in years. If you, or a loved one are struggling with chronic pain, Oakville Chiropractic Centre would love to help. You can call us at 905-845-2291 or send us a message by clicking here.
Don't let pain get in your way!

Dr. Phil Wessel
Meucci RD, Fassa AG, Faria NM (2015) Prevalence of chronic low back pain: systematic review. Rev Saude Publica 49.
Global Burden of Disease Study 2013 Collaborators (2015) Global, regional, and national incidence, prevalence, and years lived with disability for 301 acute and chronic diseases and injuries in 188 countries, 1990-2013: a systematic analysis for the Global Burden of Disease Study 2013. Lancet 386:743–800
Anthony J Lisi, Kelsey L Corcoran, Eric C DeRycke, Lori A Bastian, William C Becker, Sara N Edmond, Christine M Goertz, Joseph L Goulet, Sally G Haskell, Diana M Higgins, Todd Kawecki, Robert D Kerns, Kristin Mattocks, Christine Ramsey, Christopher B Ruser, Cynthia A Brandt, Opioid Use Among Veterans of Recent Wars Receiving Veterans Affairs Chiropractic Care, Pain Medicine, Volume 19, Issue suppl_1, September 2018, Pages S54–S60, https://doi.org/10.1093/pm/pny114