Every November for the past few years there has been a focus on men's health and in particular Prostate Cancer. Now before I get into that part of the story I want to make sure that however large the Movember movement becomes, we shall never forget our Veterans who gave it all for our freedoms and life. Many lads were but 18 years old when they faced the daunting task of war and all of its egregious trappings. We shall never forget!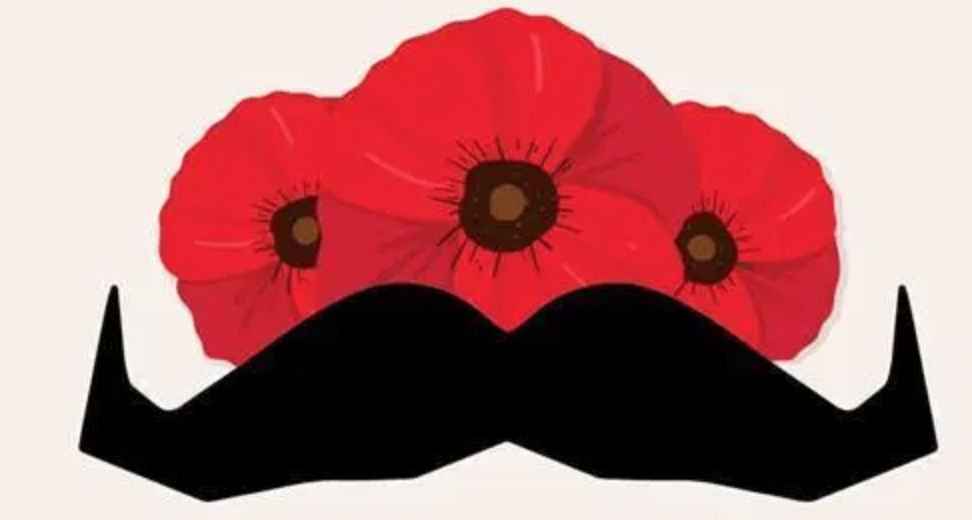 When men grow their facial hair in November for No shave November or Movember, it is to bring attention to Men's Health.

Aside from skin cancer, Prostate Cancer is one of the most common cancers in men. It is typically prevalent in older men 50 years or older. What should men do to determine if they are either positive or at risk?

One of the tools is a PSA test. The screening tool for prostate cancer is the prostate-specific antigen (PSA) test. This is a simple blood test that measures the presence of PSA circulating in your bloodstream. This test is usually the first step in any prostate cancer diagnosis. Consult your medical physician to arrange this test.

Many suggest, one approach is to be somewhat preventative in dealing with prostate health is taking Saw Palmetto as a supplement to help with an enlarged prostate and there are a host of others that are stated to help.

I think that the key here is AWARENESS. Men typically do not react swiftly to symptoms and are under the banner of maybe it will go away!
Now with all of the toxins and pollutants in our foods, water and air, we should all take the opportunity to become more cognizant of what is happening and take the steps to ensure health and wellness.

Treatment for prostate cancer is quite effective and it all begins with being informed. I believe that dealing with Prostate cancer or any other thing that challenges your health and wellness you should always consider what I refer to as the Five Pillars of Health
and Wellness:
Proper Nutrition
Proper Rest
Adequate Exercise
A Positive Mental Attitude
Properly Functioning Nervous System

Each one of these pillars could be a book but for now we are just outlining the challenges for your wellness. If you have any further questions please do not hesitate to discuss this with me on your next visit.
Dr Brian Huggins