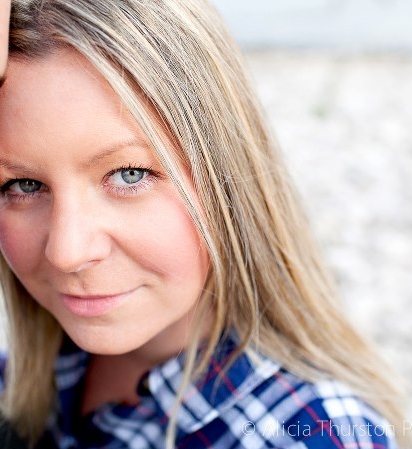 Dr. Tiffany Huggins is originally from the scenic city of Stratford, Ontario, home to quaint restaurants shops, a rich theatre culture, and both her grandfather's followed by her father's bustling Chiropractic clinics. It was there that she would be instilled with the passions that would ignite her future careers, seeded in both theatre and Chiropractic.
Early on, the Huggins family relocated to Oakville, Ontario where Dr. Brian Huggins would help pave the way for the current practice of Oakville Chiropractic Centre, while mentoring other Chiropractors in business and more importantly, philosophy. Dr. Brian Huggins believed in the earliest doctrines of the profession including the root principle that a healthy nervous system is integral to a healthy human being. He thought the story of Chiropractic was not just to be shared with his community and patients, but continually with his family as well whom took the opportunities to work at the clinic and travel to a number of conferences to hear great speakers that shared the art, science, and philosophy of the profession, along with many life lessons that could be applied to many aspects of everyday practice.
Parker Seminars took the family from Dallas to Vegas, Toronto to Atlanta, and even the sunny paradise of Bahamas. Tiffany, at 15 years old, understood the value that Chiropractic added not only to her own life, but to each individual and family it touched. She loved seeing the difference it made in patients that came into her father's practice suffering and left smiling. She watched letters pour in from patients thanking her father for giving them a second lease on life, restoring ambulation to a husband previously bedridden, ceasing bedwetting in a mortified pre-teen who could finally attend slumber parties with confidence, and most notably the low-functioning autistic child that started her course of care under her parents duress and continued it running down the hall with a smile saying she was ready for her adjustment. There were everyday miracles happening in the clinic and one day Tiffany decided the path of her future as Dr. Brian Huggins rehashed some of these stories at a Parker seminar in Toronto with his staff and some speakers, including Dr. James Sigafoose. Dr. Sigafoose shared in turn that all of his kids had followed in his footsteps to continue on in the family business and said he could see Tiffany doing the same (Albeit he mentioned she looked like she would fit best on the Life West Campus in California—a prophecy a little warmer that the one that would later be!)
Tiffany took to heart the messages from her father, seminars, and Sig too—and later applied to the prestigious Canadian Memorial Chiropractic College, but that was still further down the road as she decided first to follow some of her own dreams in the arts sphere.
A passion for reading, writing, and language took Tiffany to her mother Conny's Alma Mater, the University of Western Ontario where she completed an Honours BA in Language and Literature. While at Western, she also took additional courses off-campus at McMaster and York University to continue fostering her love for Theatre Arts, ensuring enough of a course load to serve as a minor for graduate school applications. Through her undergraduate career she balanced school life with involvement in Kappa Alpha Theta, an organization dedicated to academics, philanthropy, social networking, and team building. She served as Vice President of Education, Vice President of both Internal and External Social Affairs, and partook in the planning and execution of several charitable events that gave back to the community, including the Boys and Girls Club of London.
After completing her degree at UWO, along with her thesis based on Shakespeare's King Lear, she decided to pursue theatre in an academic fashion and applied at Western's teaching college, Althouse. One year later, with a B.Ed in senior level English and Dramatic Arts, she decided to foster her passion in the place that started it all, London, England—birthplace of the bard himself! The following September, she moved to London with only a suitcase and a dream, and arrived in the city with hopes to find a home and a teaching job. She soon began teaching both English and Theatre Arts while traveling to more than ten countries that year! Her tank was soon full of culture, worldly experience, and independence, but something was still missing—a dream yet fulfilled from years ago still lingered on the backburner in her mind.
It was long before she applied to CMCC back in Canada, and completed her entrance essay in a bustling internet café and her interview in the confined space of an English phone booth. Her acceptance was granted and she made the move back to Canada to start another new journey—a degree in more science than her arts degrees prepared her for and a battle of philosophies she didn't know existed!
CMCC boasted the best in academics, lab sessions, and compared with great likeness to most medical school programs attempting to gain recognition and pedigree in the academic world. Tiffany completed the program but found holes in areas of business, philosophy, and mostly Chiropractic as a whole. The teachings were quite different than those of her father and the seminar speakers and the students she encountered often had opposing views on the nature of their future field, but Tiffany along with a group of like-minded individuals studied hard and graduated with their initial ideals intact.
Tiffany went on to join her father in practice at Oakville Chiropractic Centre in the fall of 2010 where she continues to bring light to the big picture of Chiropractic. She loves working with patients and community members to explain the root of the nervous system, the overall function of the body and its amazing ability to heal itself with a little help from Chiropractic and the power of the adjustment!
Her future projects include bringing anti-ageing wellness and increased bone fitness to seniors, getting involved with her new community and their athletes; and continuing to increase her education of pre and post natal care along with paediatrics. She also continues to play volleyball and work on her works of creative fiction.
Her love of theatre brought the fascination with anatomy, movement, and body mechanics, her love of sports and involvement with the Oakville Soccer Club, Oakville Hornets Girls hockey, and continuous participation in beach volleyball brought about her need to help athletes reach their game day potential, and her belief in her family and its roots in Chiropractic brought her the passion to help people experience everyday miracles!
To book your appointment with Dr. Tiffany Huggins, please contact 905-845-2291 or email info@oakvillechiropractic.com.
Like us on Facebook or follow us on Twitter @Chiropractalk