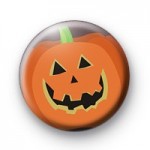 Happy Halloween
Are the kiddies are all set for trick or treating? Was finding the right costume this year a piece of cake or a headache? Are you prepared for all that goes bump in the night?
Aha ha ha ha ha….. (my digital attempt at a bloodcurdling laugh)
I have always loved Halloween as a holiday; it's the one time of year where dressing as murderous Pirate doesn't cause peoples head to turn. Also I am not going to lie I have a soft spot for chocolate from time to time; we all have our weaknesses right?
I wanted to wish you all a Happy and safe Halloween on this October 31st. In honour of the holiday I thought i would post some of my favourite spooky poems and stories for everyone to read.
So, beware of Ghouls and Goblins and make sure you hear Michael Jackson's Thriller at least once this weekend (I'm sure this year it will be at least 20 times). From all of us at Alliance, Happy Halloween.
Favourite Spooky Poems & Short Stories:
The Three Witches of Macbeth – William Shakespeare
Assortment of short Ghost Stories
Because I Could Not Stop For Death – Emily Dickinson
… click here to return to our homepage