Who is your Chiropractor? ~Dr. Tiffany Huggins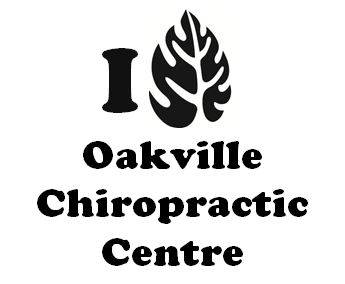 First of all, Happy New Year Blog Readers, Patients, Potential Patients! The busy and social nature of the holiday season prompted me to write this blog as I was constantly interacting with new people who seemed to ask the same 3 questions: What's your name, how do you know the host, and what do you do for a living?
By the time I reached question 3, I found many people didn't actually understand what a Chiropractor did. I took each puzzled face, negative reaction, and ignorant response as an opportunity for education and health care promotion! 'Well [I began each time] very simply put Chiropractors are Neuro-Muscular-Skeletal Specialists who take care of the body's nerves, muscles, joints and bones—but on a greater scale we Chiropractors are much more!
Chiropractors bring mobility to the immobile, health to the sick, relief to the painful, energy to the lethargic, sleep to the insomniacs, nutrition to the malnourished, calm to the stressed, better immunity to the struggling, improved cognitive function to the sluggish, information to the public, and better overall health and wellness to every patient we meet!
Chiropractors are primary contact physicians which means you do not need a referral, the permission, nor approval of a medical doctor to seek natural health care. Chiropractors are evidence based doctors who believe in the art, science, and philosophy of a medical field that has been helping patients on better roads to health since 1895!
Chiropractors don't just treat conditions related to the head, neck, spine, limbs, and organs; we also help motor accident vehicle victims, workers hurt on the job, babies who need a hand with development, seniors who want a more active lifestyle, and people who want to prevent disease and illness by taking a preventive maintenance approach to care.
The conversation then tends to change. Their arms come uncrossed, their smirks turn to curious smiles, and they start asking about this ache or that pain that has been nagging them that they had no idea Chiropractors could help with! I have to remember to keep business cards on hand even at these type of events because as the conversation wraps up, many want to see what it is we can do for them!
In my opinion, everyone needs a Chiropractor—not because they have the cliché head, neck, or back pain—but because they have a spine. You have teeth you see a dentist, you have a car you get the oil changed, you have a spine and you don't make sure the single most important non replaceable valuable you own is not assessed and corrected when something is afoot?
If your answer is no, then it's time to make a change! Make a lifestyle adjustment this New Year and begin seeing a Chiropractor today! You will receive care such as adjustments for joints and bones, myofascial release for muscles and fascia, and adjunct therapy that will take you from ok to optimal!
Let me be the first to welcome you to Oakville Chiropractic Centre, and if you are coming in after this blog I will make sure you receive a special gift as a new patient when you quote #BlogNewYearNewYou and you call 905-845-2291 and book for your new patient package with Dr. Tiffany Huggins, Chiropractor!