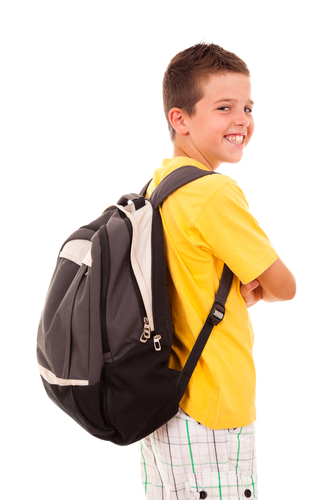 With Labour Day weekend knocking on our door, we all know what that means…back to school!
There are certain triggers in my mind that indicate the end of summer and one is the Ex.
Although I don't remember the last time I went to the Exhibition, it does sound the death of summer. It marks the return to that institution of education.
Even though it has been many years since I went back to school, September still evokes a twinge of change and apprehension. With children returning to school today, there seems to be a plethora of supplies and gadgets critical to learning. You certainly don't see many without their overloaded backpacks and crisp new clothes!
In the past I have written about the perils of back pack safety and simple tips to ensure that chronic injury does not ensue.
You really must not only think of children carrying packs, but you as well. Is it a computer bag, briefcase, mega purse, tool sack, grocery bags etc. that you are potentially leaning toward degenerative changes in your spine.
The rules for protecting your spine are important at any age so I submit that you review my previous blogs for your children and adapt the ideas for yourself.
Hope you all had a great summer however short it seemed.
Backpack Safety Month
Back to School Packs and Safety