Since summer is finally upon us, I'm sure a lot of you are planning on doing activities outside whether it be at a lake, beach or public swimming pool. Therefore, I thought it would be a good time to discuss water activities and how getting your exercise in the water can be very good for you. Below is a short list of some of the benefits water activities or sports can have on your body. If you have any further questions about these activities, one of our Chiropractors at the Oakville Chiropractic Centre would be more than happy to provide you more information! Feel free to give us a call at 905-845-2291.
There is low impact on your joints: This is a big one especially if you are older and trying to avoid straining yourself but still want to be physically active during the warmer months. Doing any exercise in water is low impact because water provides buoyancy which therefore decreases the risk of straining your joints which can lead to injury.
Exercising in water keeps your joints limber and muscles toned: Since exercising in water is low impact your joints stay limber and with the added resistance the water provides its great for toning muscles.
Water provides a built-in resistance: I'm sure if you have done any kind of exercise in water then you know that it can be a lot harder and exhausting than performing the same exercise not in water. This is because water provides resistance which is great for building all around strength and endurance of the body. You'll also be burning more calories if that is your goal.
Water offers support for the whole body: Not only is water low impact but it eliminates the strain on the joints, which can often occur when you are working out at the gym. This is because when you are in water you float this puts less stress on your spine and posture which can really save you in the long run.
Water keeps you cool: When working out in the gym or going outside for a run on a hot day you tend to overheat. Exercising in water helps keep you cool faster preventing overheating.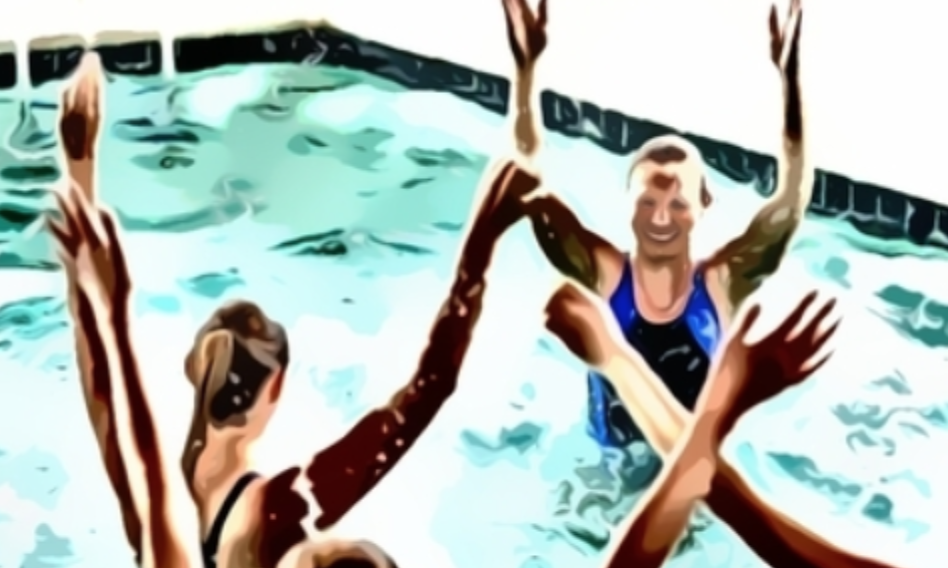 So, there you have some benefits of getting your exercise in water. When trying to get active this summer consider visiting a lake or pool, its great for your body and will also switch up that boring workout routine you might currently have.
Always remember to stay hydrated when you exercise and to lather up that sunscreen to protect yourself from the sun's harmful rays. If you have any questions about different water exercises one of our doctors would be happy to guide you in the right direction.
Dr. Nishma Appanna D.C