Oakville Chiropractic Care & Treatment Centre
Oakville Chiropractic is a modern and tech savvy health facility that includes services such as Chiropractic, Pediatrics, Pre and Post Natal care, Spinal Decompression, Soft Tissue Therapy, Massage, Naturopathic Medicine, Acupuncture, Nutrition and Weight Loss and more with a mission to provide the Oakville and the surrounding community with personalized health care that exceeds expectations! For your convenience, direct billing is now available.
Our Chiropractors utilize an integrative approach so that we can better serve the needs of our patients. Our patients range from newborns to seniors. We have assembled a great team of Chiropractors, additional professionals and friendly support staff geared toward providing you with state of the art care.
We are conveniently located at 627 Lyons Lane, in suite #102 just south of the QEW, west of Trafalgar and within walking distance of the Oakville GO station. We offer early morning, day, evening, and weekend appointments to best suit your busy schedule. All of this is aimed at making your experience with us a great one.
You can contact us here online or call 888-403-4771 for an appointment with one of our caring and knowledgeable Professionals who will provide you with a complimentary consultation, an office tour, and health workshop all at no fee!
Our Services
Chiropractic
Chiropractic care is a safe, natural, and effective treatment method that works with the body's own healing instincts to reduce and eliminate pain, normalize spinal function, and optimize health and wellness. Our Chiropractors use a variety of treatment techniques such as Activator, Spinal Decompression, Adjunct Modalities, Rehabilitation Exercises and more to ensure each patient receives and individualized treatment plan right for them!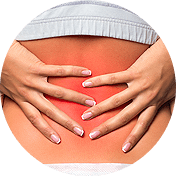 Spinal Decompression
Spinal Decompression is a gentle process designed to traction the joints and allow disc resorption to occur. This process helps with disc herniations and other conditions like sciatica, numbness, tingling, weakness & neuropathies.Speak to one of our Chiropractors to see if Spinal Decompression is right for you!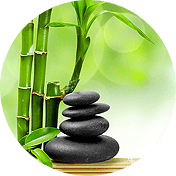 Myofascial Release Therapy
MRT & Trigger Point Therapy are soft tissue techniques designed to remove somatic restrictions and scar tissue, reduce pain, and improve range of motion. Chiropractor Dr. Tiffany Huggins addresses your muscle concerns with relaxing hydrotherapy (Hot/Cold) before and after MRT treatments to help get you back on the move or back in the game!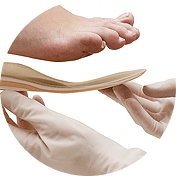 Orthotics
Our highly skilled Chiropractorstake special care in the prescription and fabrication of your customized orthotics. Both shoes and inserts are available and built to meet your individual biomechanical and lifestyle needs.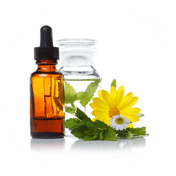 Naturopathic Medicine
Naturopathic Medicine treats the root cause of disease with gentle and natural therapies by understanding all physical, emotional and mental symptoms that comprise the whole patient.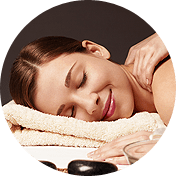 Massage Therapy
Massage Therapy is a safe and natural approach for treatment of muscle and soft tissue ailments caused by trauma, overuse, postural abnormalities, and day-to-day stress.